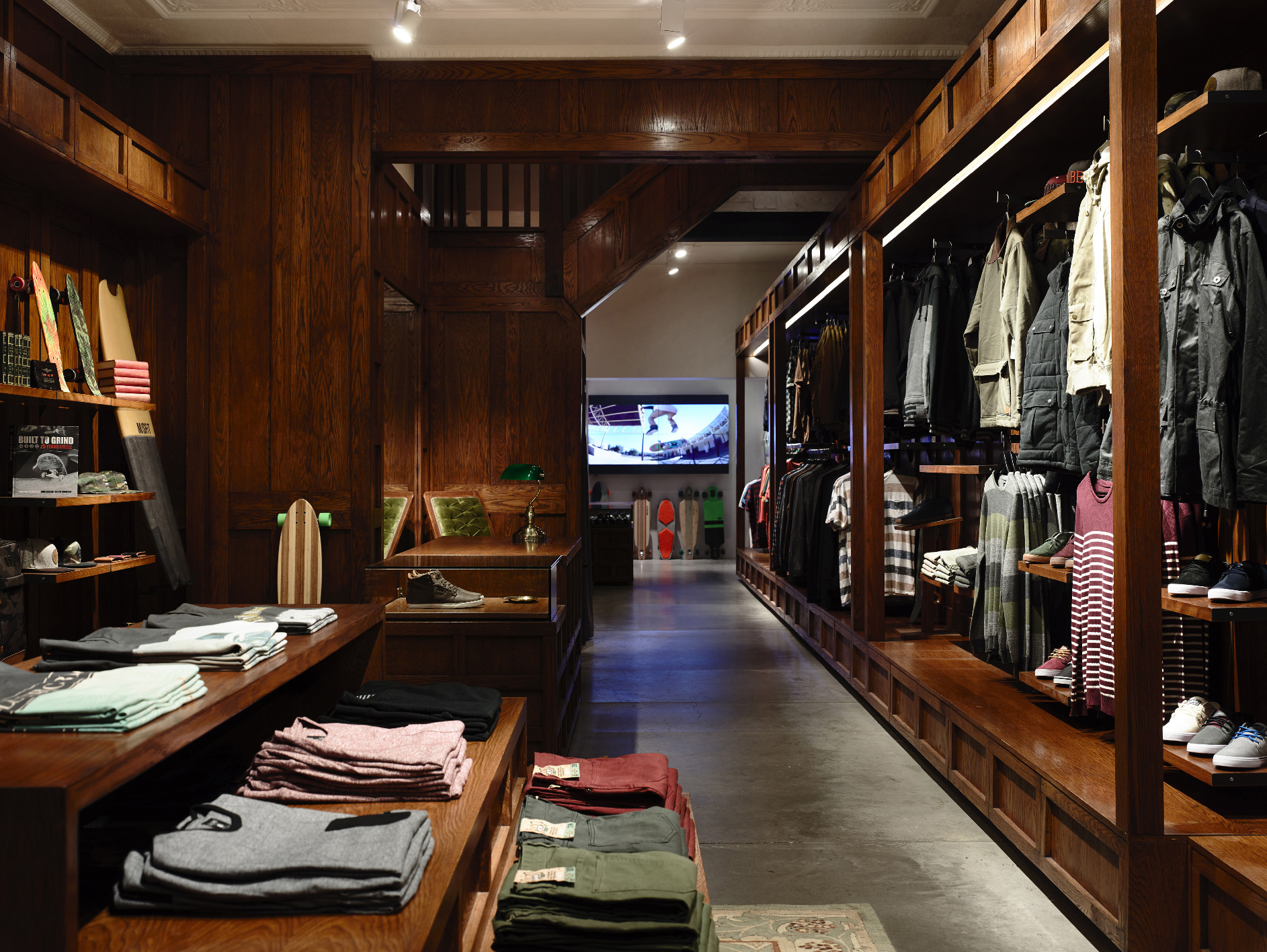 Inspired by Globe's mission to produce enduring skatewear, this store pays homage to the arts and crafts movement, founded on the philosophy to make consumer products with craft and purpose. The store design carefully forges a warm and inviting atmosphere, predicated on the desire to display Globe's consumer products in a less consumerist way and invite visitors to linger.
Occupying a prominent corner tenancy, the store's crafted qualities create a charming impression from the street. Rich, polished timber cladding, with articulated joins and a play of grains, lends a warm, historic feel to the store, punctuated by curated displays of the label's skate apparel, skateboards and accessories.
A focus on natural and reclaimed materials and waste minimisation emphasises Globe's sustainability ambitions. The store's original timber floors are refinished to reduce environmental impact, while existing mechanical fixtures re-used throughout. Carpentry works were undertaken on site to reduce transport emissions and waste, celebrating the skill of local craftspeople.