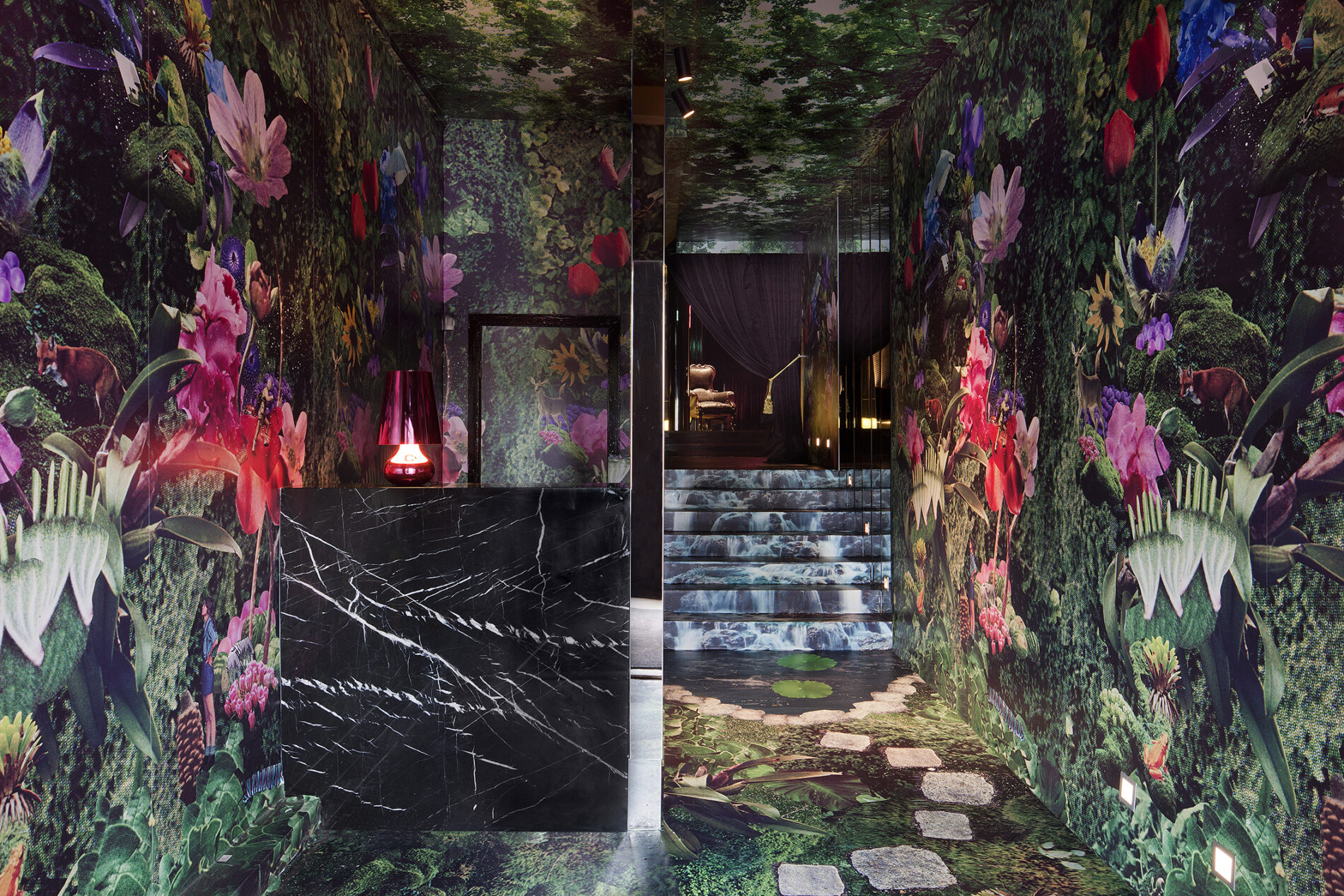 With a desire to create a world of fantasy and opulence, Pretty Please draws inspiration from New York and Las Vegas super-clubs, tailored for nights of sensory indulgence. Working with existing infrastructure, the design focusses on the decorative, experiential touchpoints of the venue, while redefining spaces to increase capacity and heighten intimacy.
Upon entry, a landscape of over-scaled foliage and exotic flowers shroud floor, wall and ceiling surfaces, immersing visitors. Beyond, a minimalist, white bar is contrasted by a cascading display of back-lit liquor. Reaching into a double-height void, the concave arrangement creates a dramatic, gravity-defying effect.
Above, a series of sumptuous, raised lounge enclaves extend sightlines across the venue. Their deep, velvet upholstery and two-tone silk wall recesses are lavishly detailed – each differing in colour from deep petrol blue to raspberry red and bronze. Bespoke, polished stainless-steel furniture reflects colour and light, adding to the venue's sensory journey.
Awards / Publications
Eat-Drink Design Awards 2012 (Best Bar Design – Winner)
Australian Interior Design Awards 2012 (Hospitality Design — Commendation)
Australian Interior Design Awards 2012 (Colour in Commercial Design – Commendation)
FX International Interior Design Awards 2012 (Shortlisted)
Artichoke Magazine (Issue No.41)