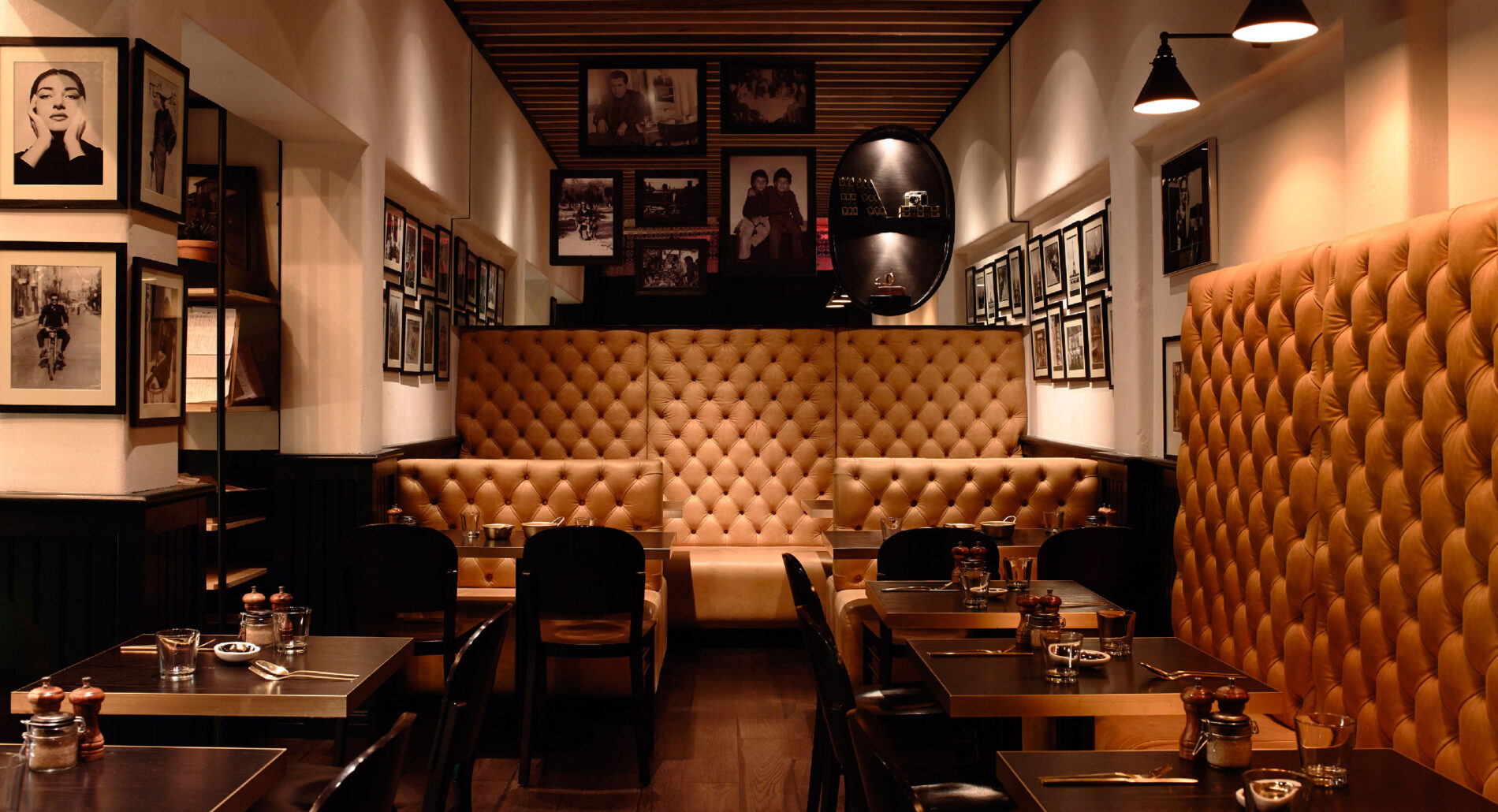 Quarter Café brings a European elegance to Melbourne's iconic laneway precinct. Warm, luxurious finishes reference the building's historic charm, while open service spaces celebrate the bustling theatre of the café atmosphere.
The compact site is skilfully rationalised to maximise seating capacity and optimise service, while maintaining a feeling of intimacy and comfort. Tan, Chesterfield-style banquettes create cosy alcoves to settle in, with mirrored wall panels above increasing the impression of space. Lining the ceiling, a series a timber beams effectively screen services while adding further warmth and grain.
The history of the family-run business is celebrated with family photos and mementos adorning the walls, enhanced by antique industrial wall lights. Sharper accents are expressed in Quarter Café's graphic, monochromatic floor tiling and striking grey marble bar that creates instant impact from the laneway. Given the site's limited storage capacity, the interior integrates detailed shelving displays that showcase Quarter Café's quality product with pride.