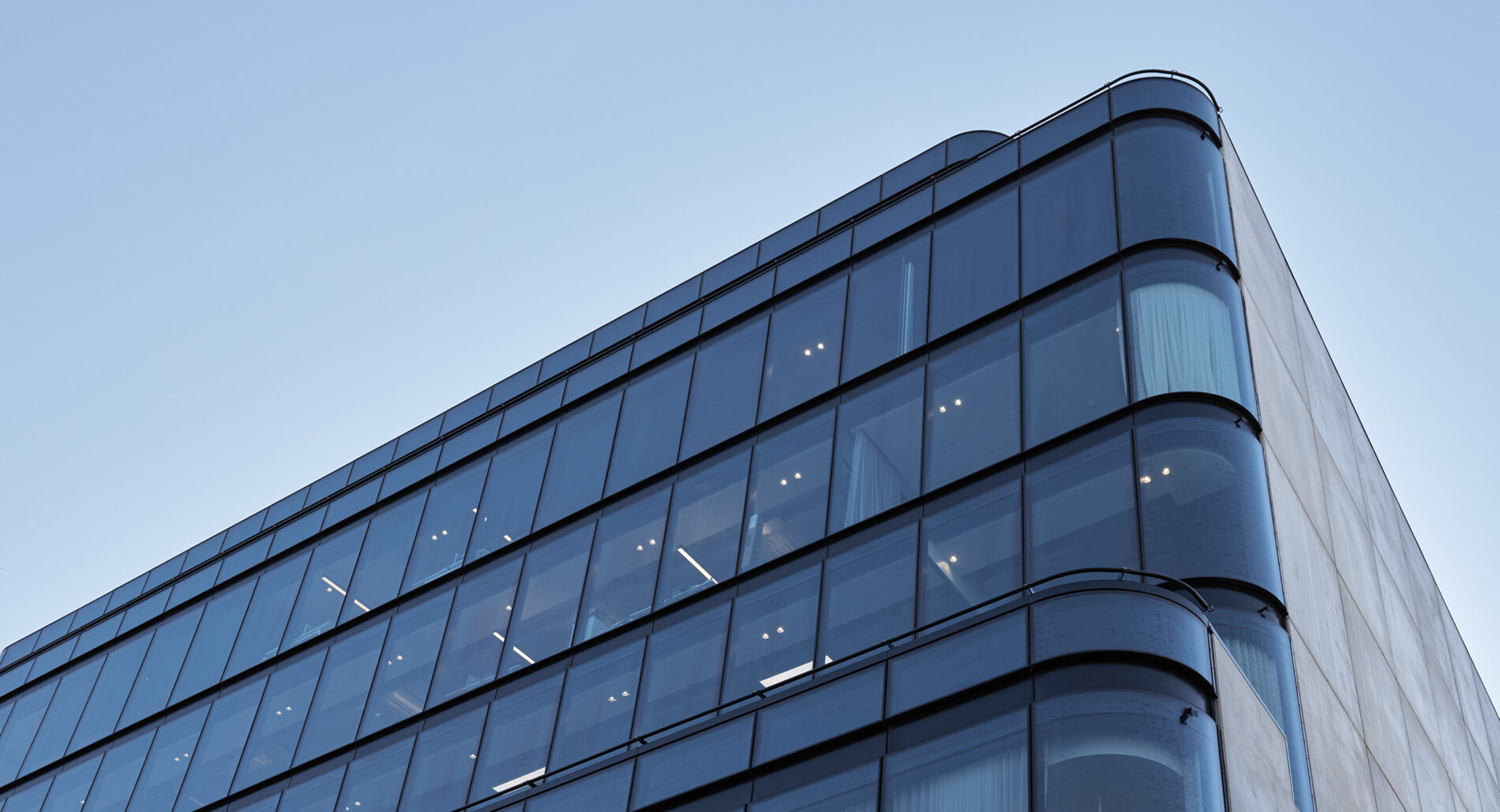 WILSON STREET SOUTH YARRA
Embracing the opportunities of its dense, inner Melbourne site, Wilson Street delivers a timeless office building driven by detail, scale and amenity.
The site, bordered by residential development on all sides, inspired a tiered architectural expression, enlivened with narrow lane's reflections. Offset glazed forms articulate two terraces, each supporting corporate wellbeing and social activity. Curved corners soften the building's expression, breaking down the ubiquitous 'glass box' to create a sleek, wrapped impression.
Common spaces are conceived as a series of galleries, with generous floor to ceiling heights creating a warehouse feel. Full-height granite panels, terrazzo slabs floors and blackened details combine with exposed soffits and services to de-corporatise the space, while a lush garden wall gently buffers northern sunlight. Delivering 8000m2 net leasable area, Wilson Street offers a vibrant workplace setting, anchored by principal tenant, Melbourne Commons.