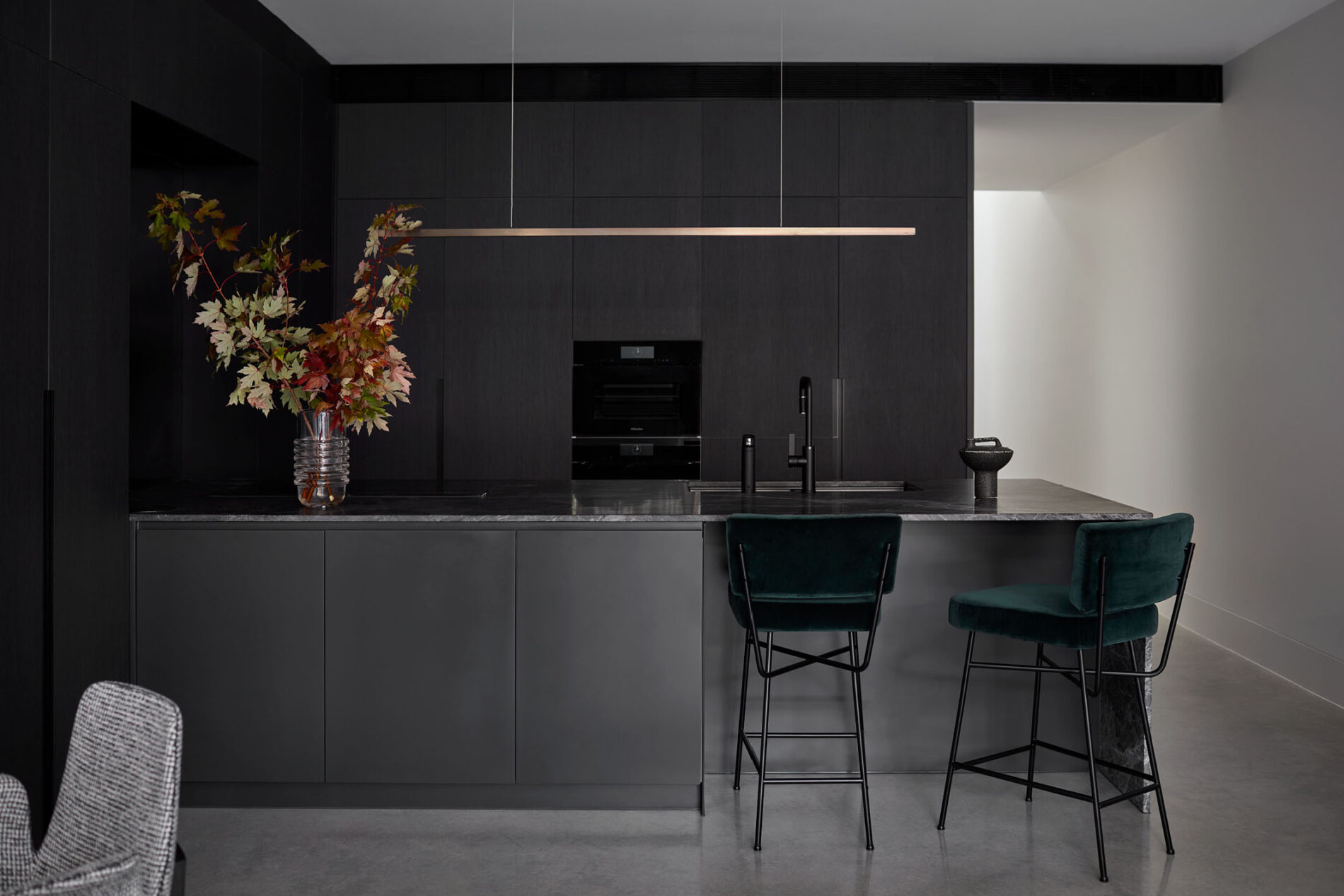 Nestled in a row of Victorian terraces, Albert Park Residence is defined by a luxurious yet restrained sensibility. The addition's angular footprint negotiates complex boundary conditions and frames views to the garden, while internally, deft forms and quality materials bridge old and new, lending generosity to the narrow home.
The home's characterful front rooms are respectfully maintained, while a level change marks the transition to new minimalist and light-filled spaces for living. A compact, bar-like kitchen finished in dark timber veneer, damatsas stone and smoked mirror creates a recessive feel and an illusion of depth. Beyond, a low damatsas plinth stretches the length of the living area, complemented by fine, aged brass holding a curated display of the clients' treasured art and objects.
Skylights brighten the terrace's single-loaded hallway, while a dramatic void baths the stairwell in light. Upstairs, a generous master suite and office offers a private respite, while a mirrored ensuite 'box' doubles the sense of volume.