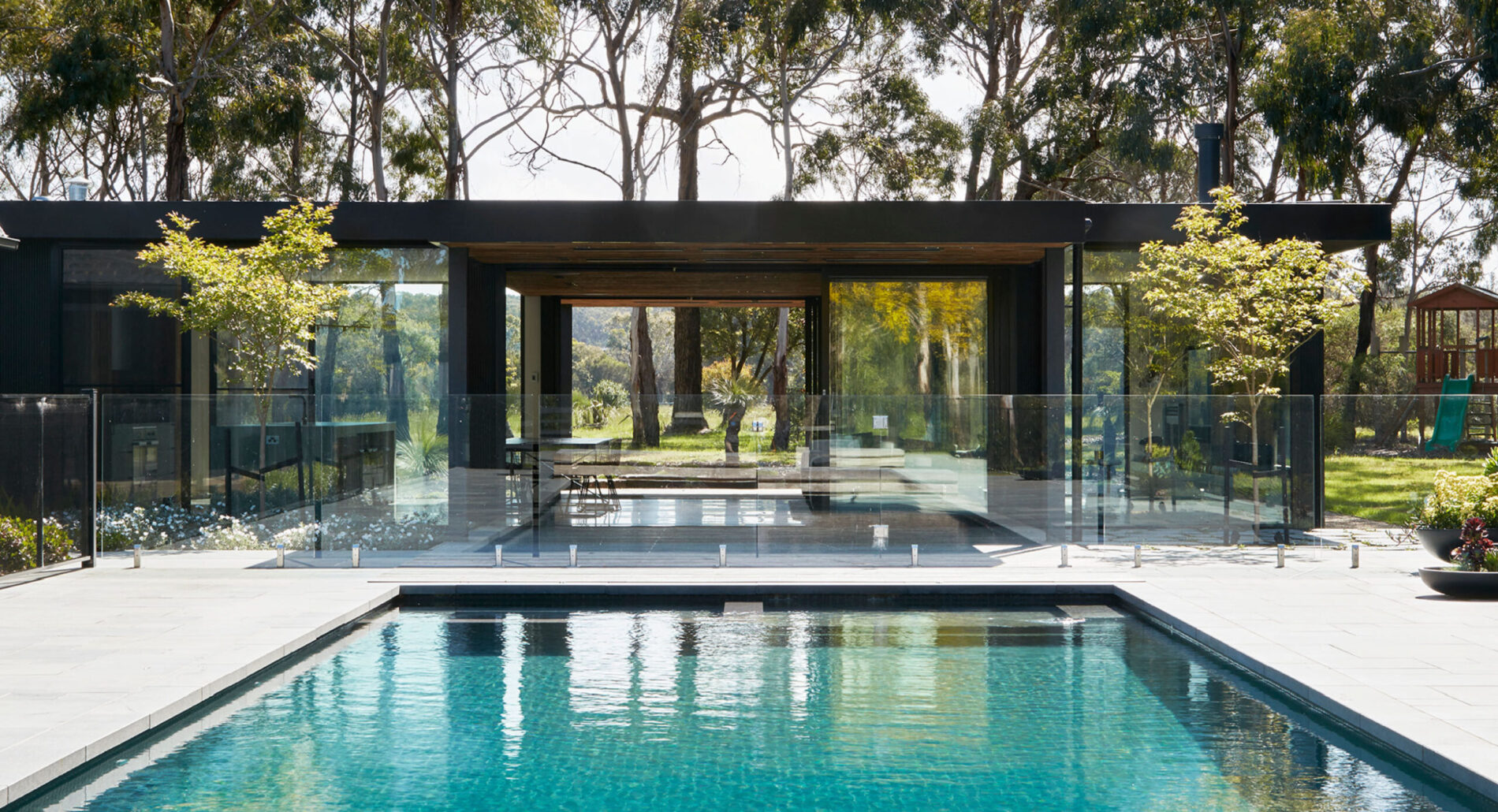 Designed as a contemporary, rural retreat, Red Hill Residence harnesses a robust yet minimal design language that fosters strong connections with the landscape. Working with an existing 1970s dwelling, the new addition is nestled around the site's existing gumtrees, allowing for an open, stepped perimeter with a solid service core.
Dramatically clad in recycled, rough-sawn Australian messmate timber, the building core establishes a strong material identity, faithfully referenced in ceiling and awning details, joinery and wall panelling. A series of in-situ concrete elements, including the smooth trowelled island bench and fireplace hearth, offer a refined yet robust counterbalance, while injections of black metal detailing elegantly frame views to the silvered hues of the bush.
Designed in line with passive design principles, Red Hill House's operable windows invite cooling cross-breezes, while exposed aggregate floors provide effective thermal mass. The slender, cantilevered roofline draws natural light deep into the home, while landscape views promote a holistic sense of wellbeing.
Awards / Publications
Interior Design Excellence Awards 2017 (IDEA) Residential Single – Shortlisted
Dezeen Awards 2018 – House Interior – Longlist