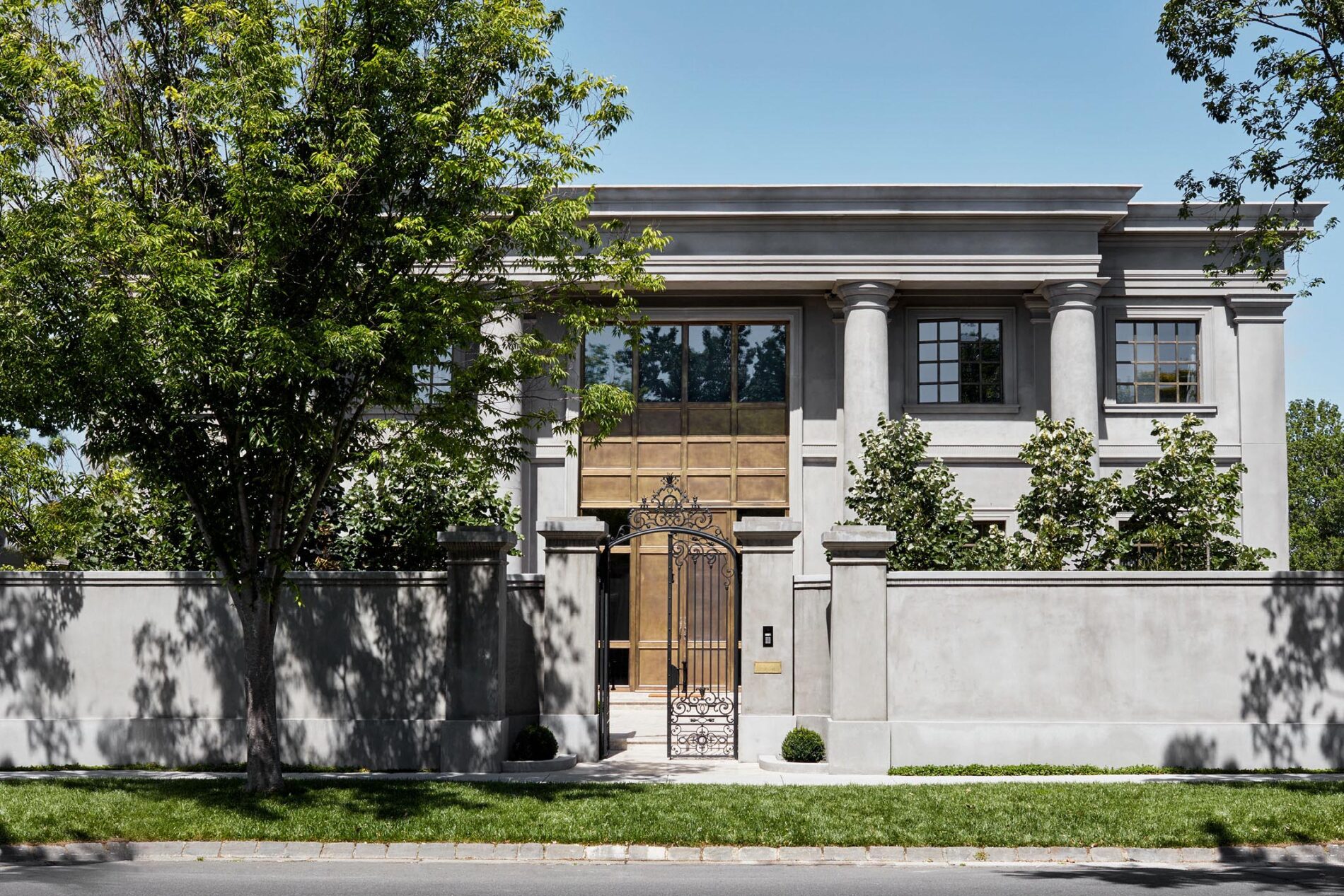 Palatial and imaginative, Toorak Residence is a contemporary interpretation of a grand mansion home. From its classically ordered facade to its reverential interiors, a playful historicism underpins the design approach, celebrating the luxury of living and the gaiety of entertaining.
The design takes cues from 18th century villa architecture, French renaissance and Art Deco styling, while confidently entwining contemporary design elements to find balance and reprieve. From the commanding formal rooms planned to host large events and galas, to the gentle articulation of transitional and 'everyday' spaces, the interior skillfully reinterprets and layers moments from history.
Walls are embellished with delicate floral-motif mouldings, while intricate stone floors, sumptuous jewel-toned upholsteries, fashion-inspired textiles and silk carpets overlay the house with personality and charm. With an expansive footprint of 2000m2, spaces are planned according to their civic scale, with distinctive furniture arrangements and spatial gestures carving installation-like scenes within, set against the clients' dramatic collection of fine art.
Awards / Publications
Belle Coco Republic Interior Design Awards 2020 – Residential Interior – Finalist