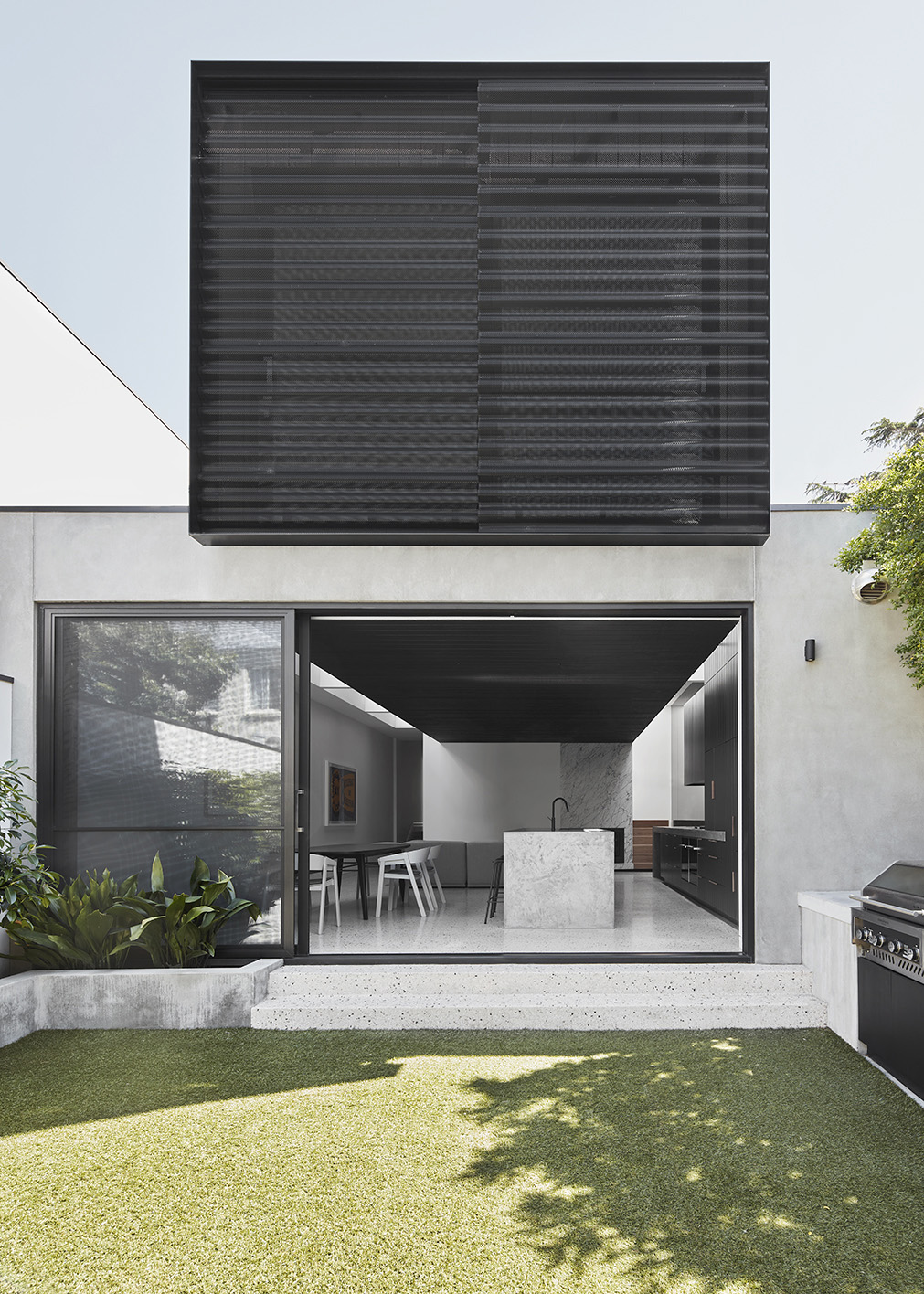 Hawthorn Residence is a minimalist addition to a heritage-listed home in Melbourne's inner-east. A rigorous approach to planning and a strong material logic reflects a utilitarian yet timeless approach to contemporary living, while light entry and landscape connections invigorate the experience of home.
The double-storey addition capitalises on the fall of the property, comprising a light-weight timber 'box' floating over a monolithic concrete base. Open-plan kitchen and living spaces are characterised by robust concrete finishes, clean lines and crisp detailing, creating longevity and refinement. Full height, full width glazing anchor the interior to its rear garden, maximising the scale of the site.
Above, the blackened timber box shrouds the main bedroom suite, with external timber linings accentuating its effect as a floating element. Timber accents bring warmth to the otherwise cool, architectural palette, crafting a comfortable and uplifting sensibility, while skylight slivers along the home's east and west boundaries draw light deep into the floorplate.