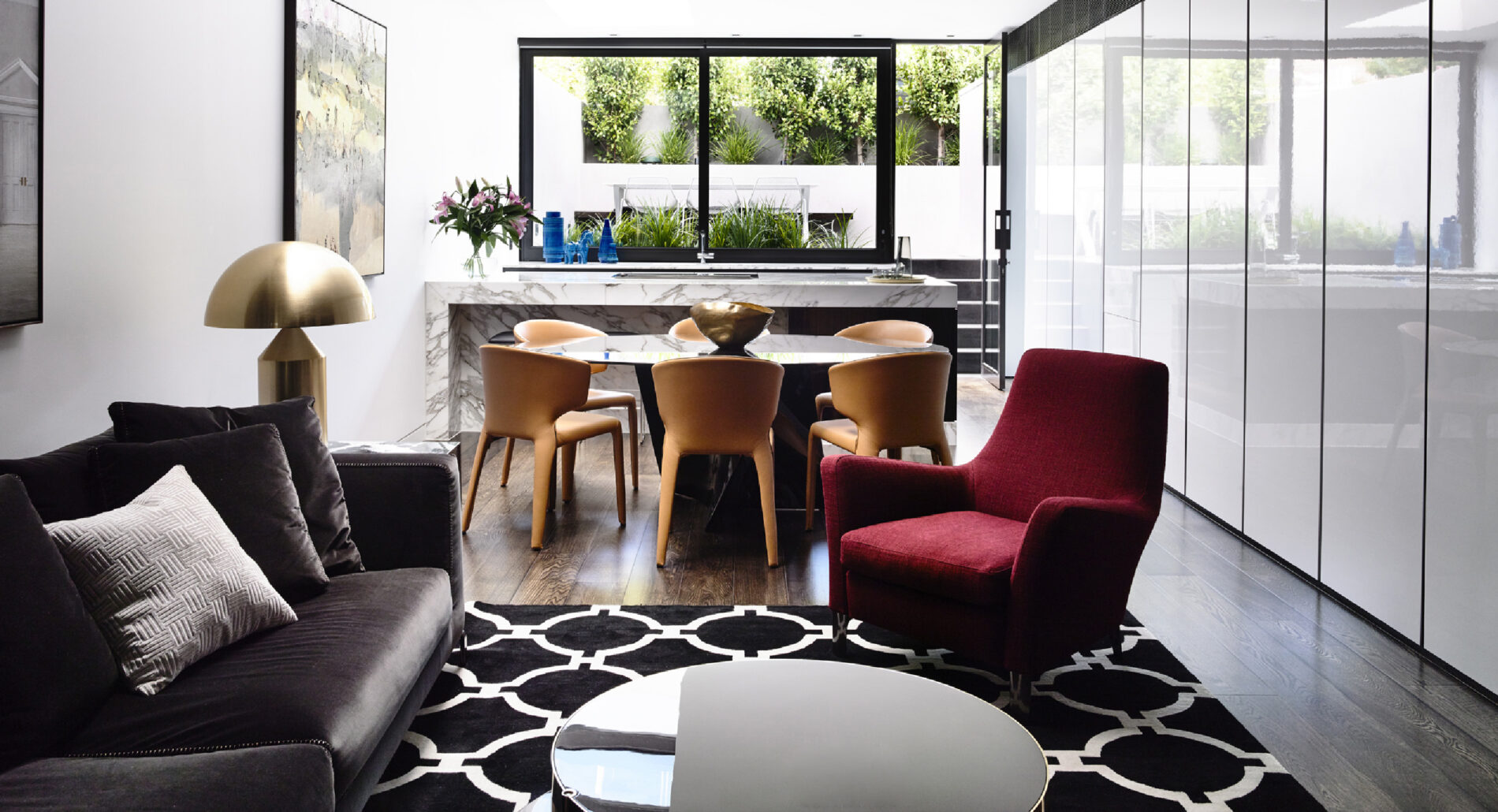 This Manhattan-inspired residence in the Domain, South Yarra, transforms a single-fronted Victorian home into a contemporary residence that balances characterful charm and contemporary polish. Embracing contrasts in depth and expression, the home creates a captivating and luxurious journey, reflecting the clients' interest in timeless design.
The home's front rooms are anchored by a deep, subdued palette, illuminating bolder elements of art, furniture and décor. Stained oak flooring binds old and new, while traditional features are contrasted by crisp, architectural accents. An existing fireplace is boldly shrouded in Grigio Cenere marble, while a veil of high-gloss cabinetry conceals the kitchen and living space's operational needs with restraint.
A linear skylight draws in natural light, with a full-width window framing views to the rear courtyard. The stair's ebony timber blade wall, finished in piano-gloss lacquer, draws the eye through the space, highlighting the contemporary expression of the upper level, where a minimalist feel is embraced.