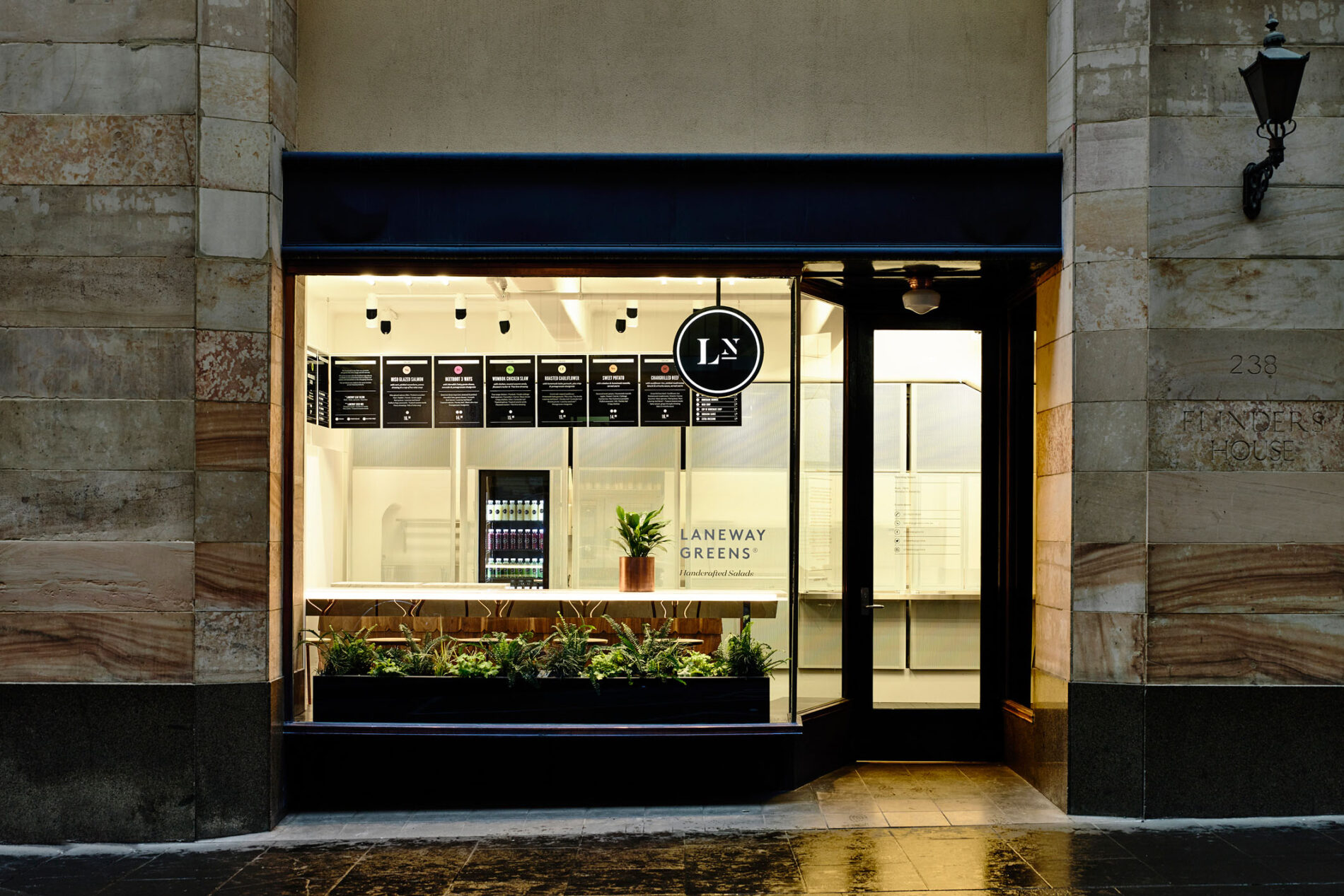 LANEWAY GREENS FLINDERS LANE
Driven by an 'eat well, live well' ethos, Laneway Greens is a quick service gourmet health store nestled at the intersection of two of Melbourne's most iconic city laneways. Set within a sensitive heritage site, the interior eschews typical café char' in favour of a high-tech, contemporary feel, embodying Laneway Greens' lifestyle-driven philosophies.
A canvas of warm, subtle finishes highlights the vitality of Laneway Greens' health food offer. Existing hardwood floors and exposed concrete ceilings are complemented by a striking point-of-sale counter clad in solid American walnut shingles and encased in a gallery-inspired capsule of clear acrylic.
A floor-to-ceiling, perforated mesh screen separates the kitchen and retail zones; its semi-transparent properties allow glimpses of Laneway Greens' salad preparation, reinforcing the hand-crafted quality of their product. Elements of white, powder coated steel and polished stainless-steel accentuate the store's clean, 'future-luxe' aesthetic, while backlit, clear acrylic benchtops and mirrored window film offer a feeling of lightness.
Branding & Concept Partner: 21-19