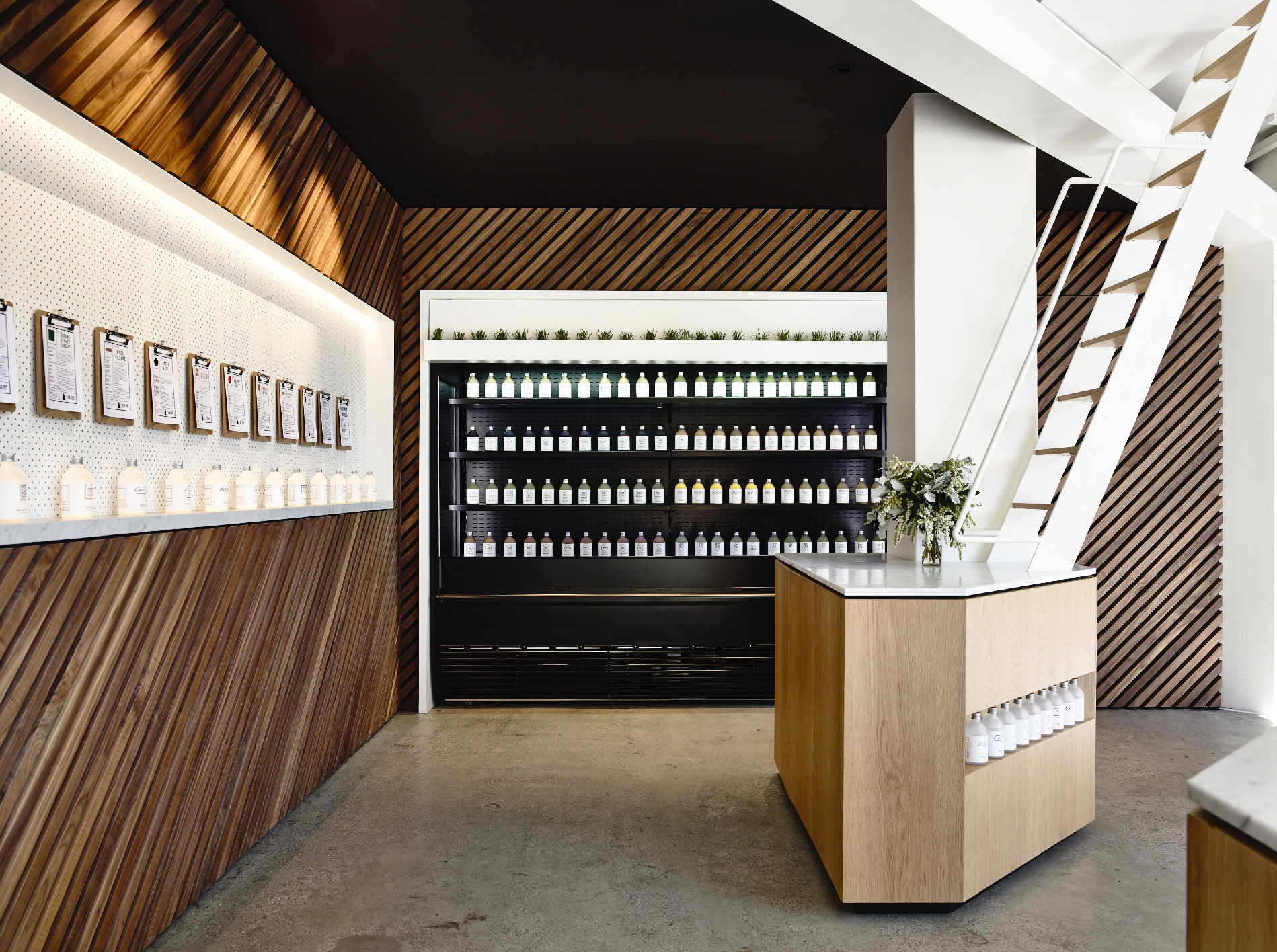 GREENE ST JUICE CO SOUTH YARRA
Conceived as a Manhattan-inspired juicery, Greene St Juice Co presents a compelling lifestyle proposition, enlivened by bold design interventions. A series of bespoke anchor points and interactive displays invite customers to engage with the healthy and high-quality product offer, aided by Greene St Juice Co's consultative approach to customer service.
Working with a fully glazed corner site, the store breaks free of traditional retail arrangements to create a porous customer interface. Individual timber and stone units discreetly conceal back-of-house functions on the sales floor, optimising the store's footprint and encouraging clients to navigate the space on their own terms.
White metal structures subtly reference the bridges and fire escapes of Manhattan, softened by directional walnut battens, oak veneer, white marble and lush planting; an expression of the store's natural yet carefully curated ethos. Throughout, Greene St Juice Co's signature glass bottles are seamlessly integrated in recessed shelving cut-outs, back-lit fridges and a custom ice-well, each highlighting the juices' rich ingredients and vibrancy.
Awards / Publications
Restaurant & Bar Design Awards, London 2015 – International – Shortlisted
Belle Coco Republic Interior Design Awards 2015 – Commercial – Finalist