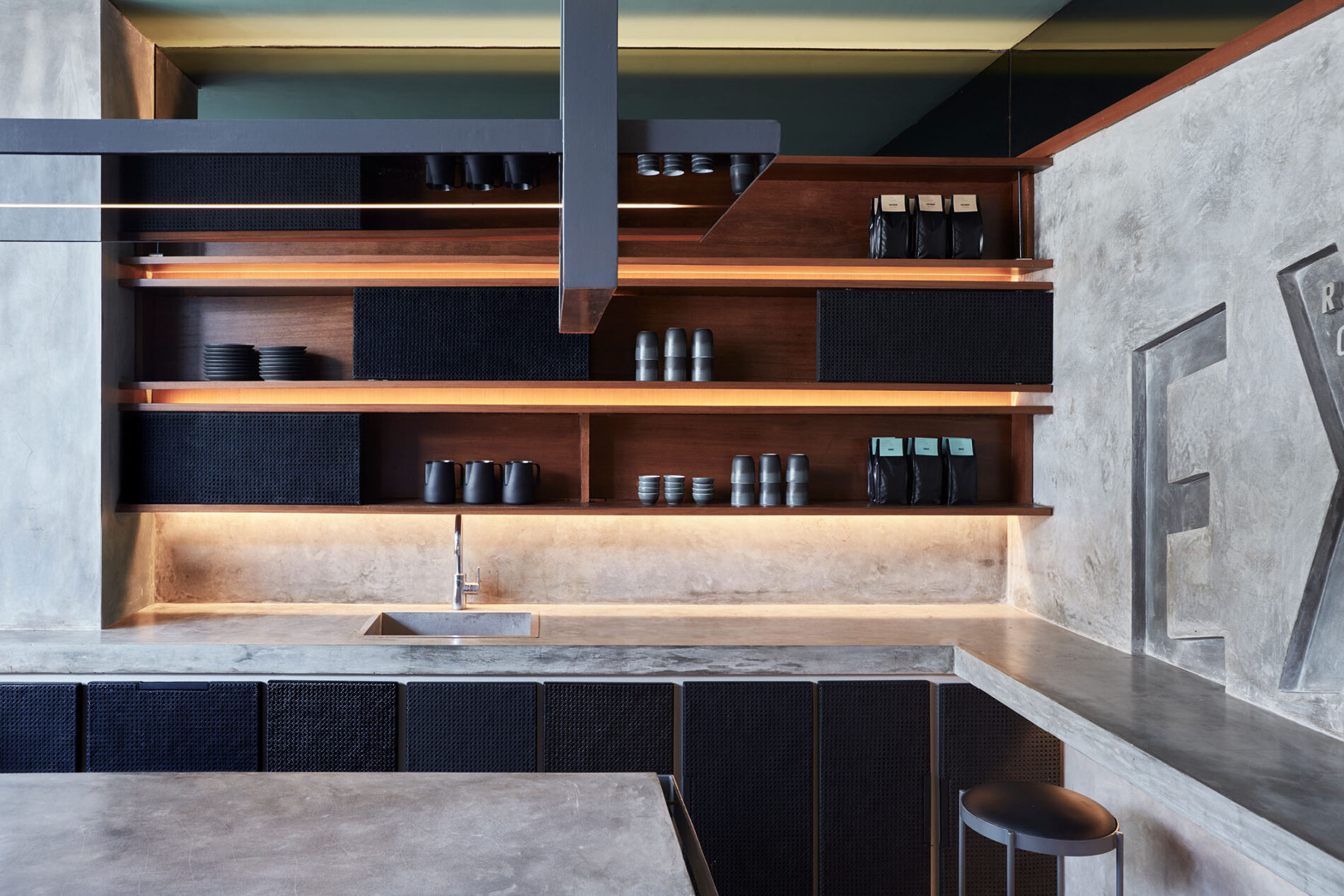 Conceived as a single, Brutalist concrete element, Expat Roasters strikes a balance between light and dark, inside and outside, robust and airy. Compact in scale, the venue's minimalist approach creates a refined and authentic feel, allowing the coffee and culture to take centre stage.
Expat Roasters' logo is boldly embedded in the concrete interior; a super-graphic expression tempered by dark glass and warm lighting, set between native suar timber shelves. Locally woven rattan extends the venue's emphasis on Indonesian craft, while bespoke façade tiles, executed in the venue's signature teal brand colour, echo the beauty of local flora.
A powder coated steel structure suspends a mirrored lighting feature, reflecting a top-view of Expat's artisanal, barista-made coffee. A stand-up espresso bar interacts with the outside environment via a full-width, steel framed window. The bar appears to extend through the façade, connecting with patrons perching on the venue's concrete plinth seats, amidst Bali's tropical climate.
Branding & Concept Partner: 21-19