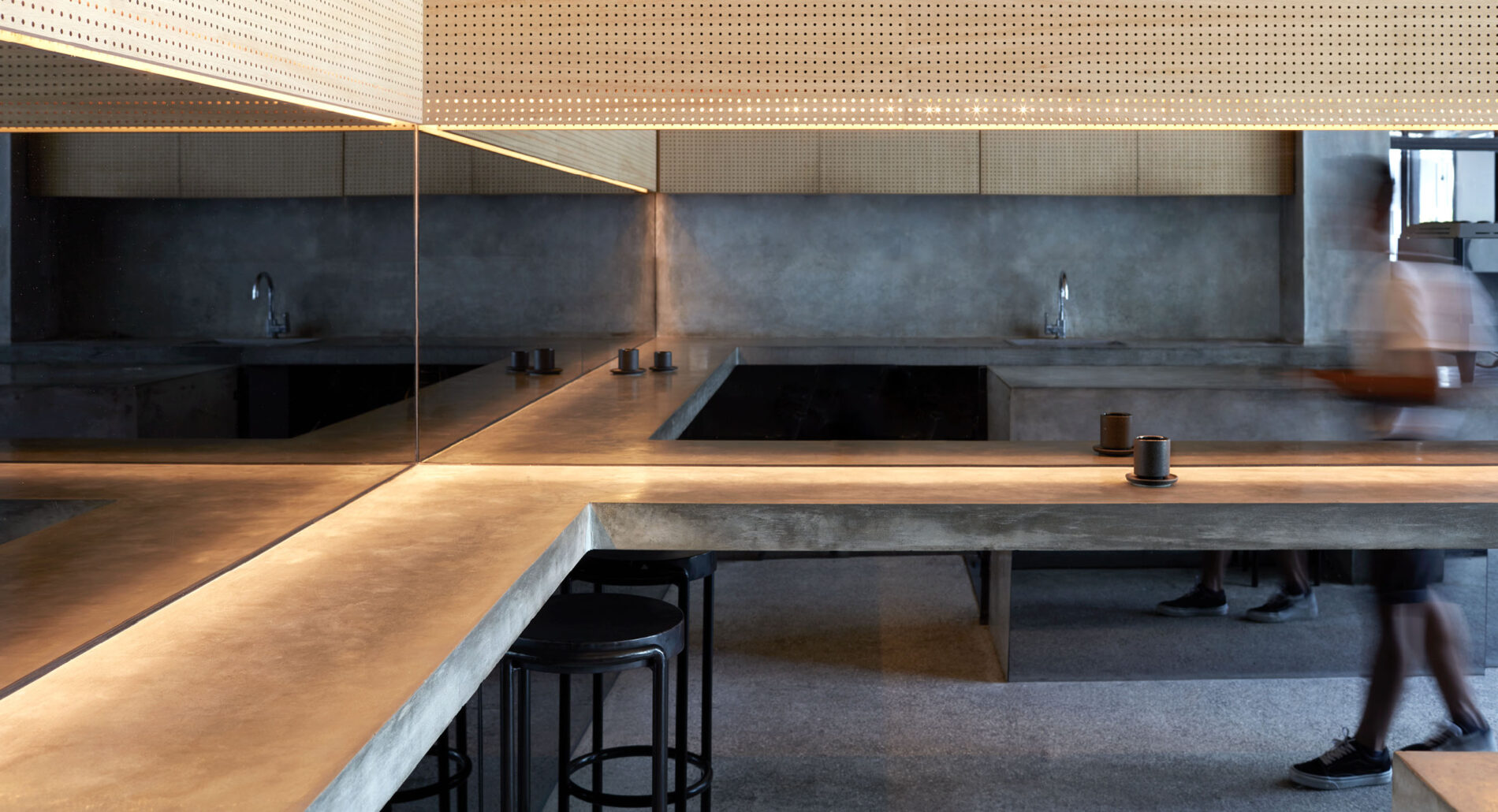 Embracing the full potential of its compact, four-by-four metre site, Sibling Espresso delivers pragmatism and poetry in an experimental format. The design skillfully balances the business' need for frequent customer turnover, while creating a memorable and personalised experience for customers.
The interior is conceived as a singular 'inner skin' of in-situ concrete; a robust, brutalist space immersing visitors on arrival. Perforated oak panels lend warmth and grain, while a band of mirrored panels appear to extend the bounding walls in multiple directions, creating an illusion of depth and enhanced activity. Drawing on three principal materials, the pared-back interior allows Sibling Espresso's coffee to shine, highlighting connections between customer and barista.
A broad window unites patrons with a small urban courtyard, where concrete planes continue to define seating, table, plinth and bench surfaces. In response to Bali's harsh sun conditions, a laser-cut canopy casts Sibling Espresso's dot-dash branded motif across the courtyard; an ephemeral display of light and shadow, subtly shifting throughout the day.
Branding & Concept Partner: 21-19
Awards / Publications
Interior Design Excellence Awards 2019 (IDEA) – International – Winner
Australian Interior Design Awards 2019 (AIDA) – Hospitality Design – Shortlisted
FX International Interior Design Awards UK 2019 – Global Project – Shortlisted
Belle Coco Republic Interior Design Awards 2020 – Hospitality Interior – Finalist