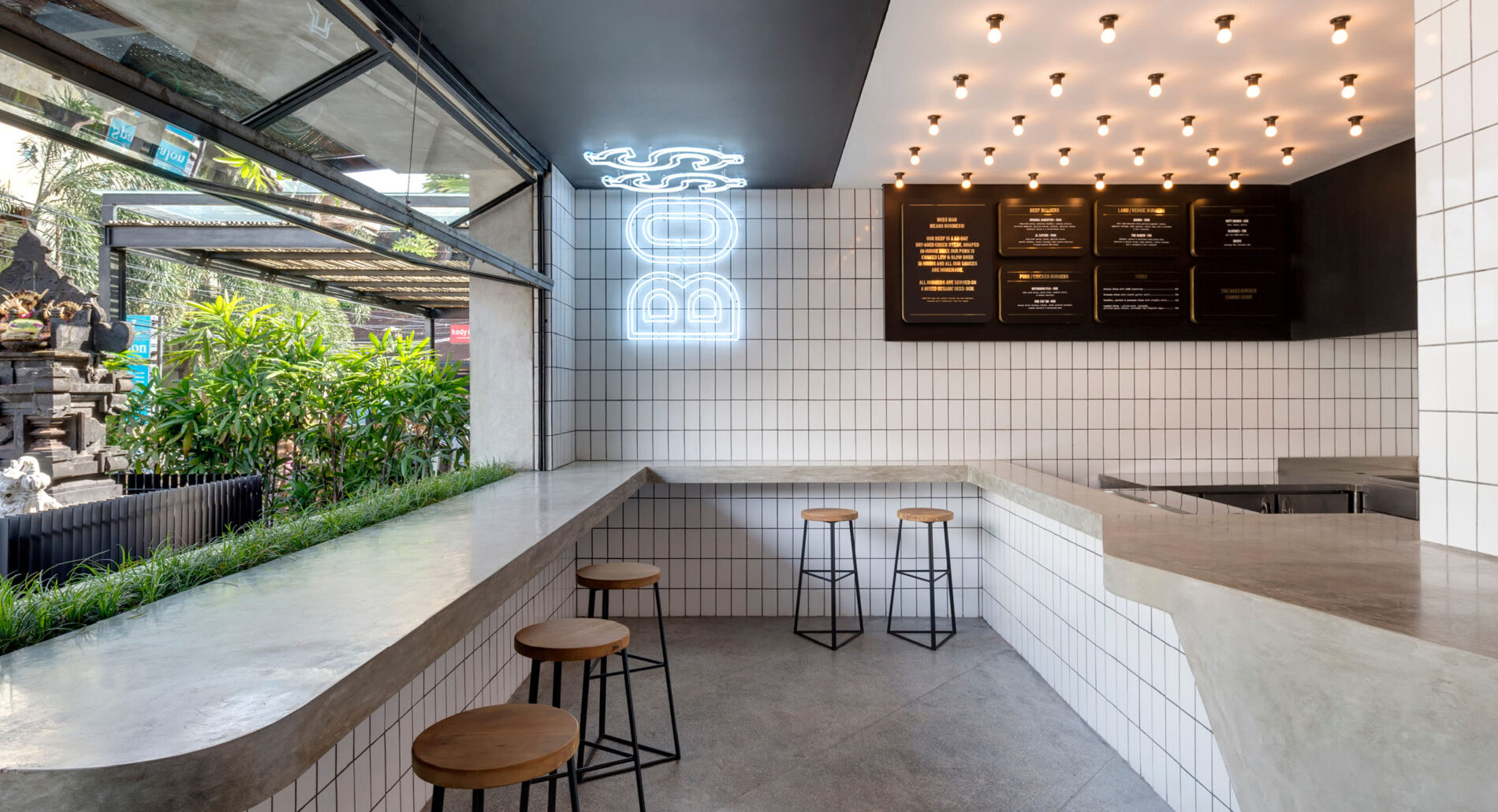 Conceived as an abstract interpretation of the perfect burger, BO$$MAN brings minimalist and street-inspired elements into dialogue, projecting a punchy attitude for the modern burger bar. A restrained approach to materials offers graphic appeal, accentuated by a porous approach that offers strong street appeal.
A foundation of exposed concrete envelops the interior, forming a continuous, high-top bar for patrons to spread out and enjoy a bite. A series of brass accents are suspended within, complemented by gridded ceiling lights and a fringe of cascading greenery; each representing textured layers, akin to a burger.
An over-scaled neon 'BO$$' sign is folded into the ceiling; a recognisable beacon for the venue, set against bronze mirror and white tiled walls. At night, the venue's broad, bi-folding window connects the bar front to the street, where a timber deck and bench seats create flexible spaces to congregate and dine, capitalising on Bali's balmy evening climate. and presenting strong street appeal.
Branding & Concept Partner: 21-19
Awards / Publications
FX International Interior Design Awards London 2015 – Bar or Restaurant – Shortlisted