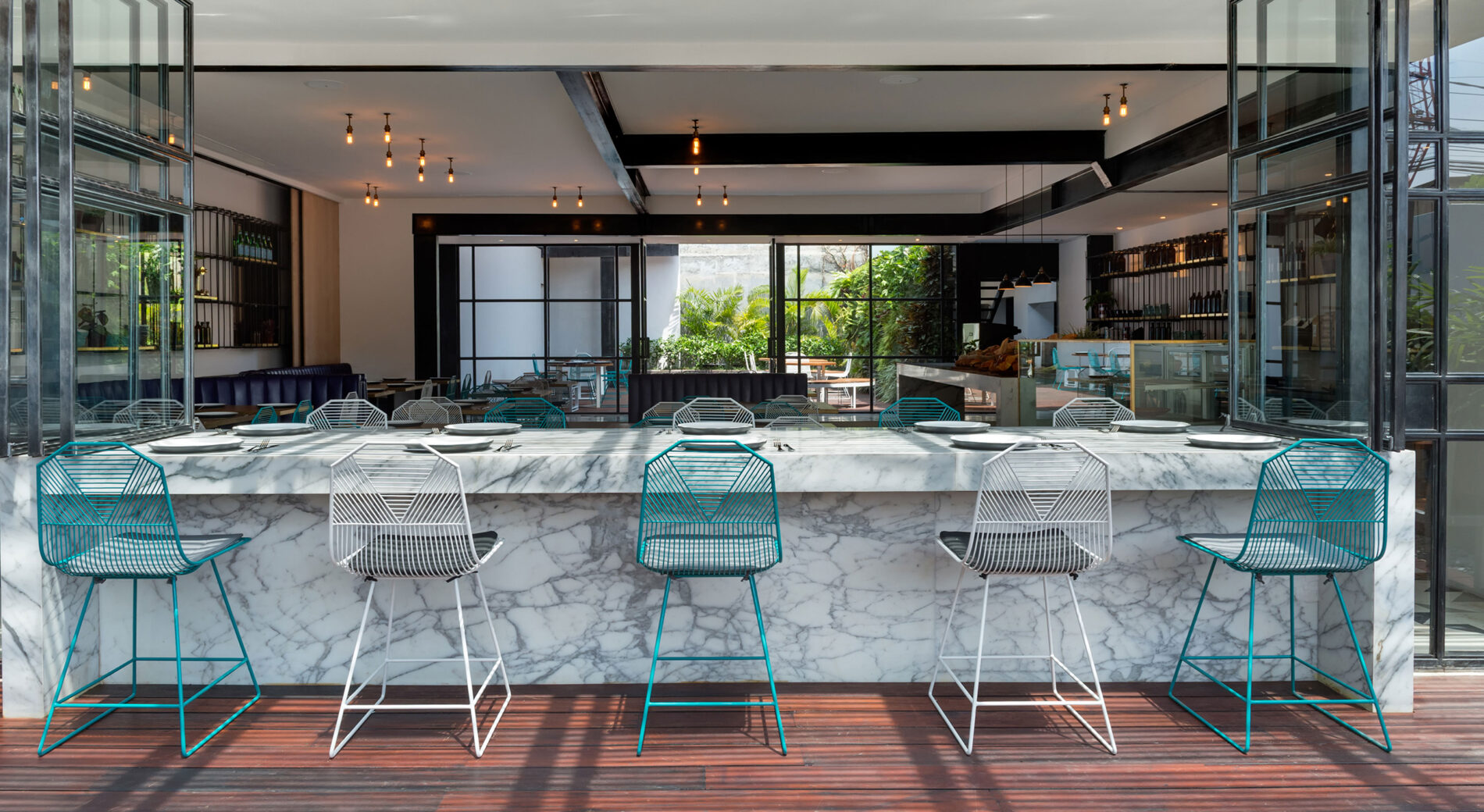 Transforming an existing block of five retail tenancies and a gallery space into a new restaurant, bar and café, Sisterfields is designed as a light, playful and vibrant space; an expression of its fresh, healthy cuisine. The scale and openness of the site is celebrated with a series of interconnected spaces, gently bound together with natural light.
Upon entry, visitors are greeted with a dramatic, marble-clad servery that spans the length of the venue, accommodating a fresh food display, point of sale, coffee station and bar. The airy, sunlit dining space, finished with geometric tiles and bursts of inky purple and aqua, is straddled by a porous entry terrace and private courtyard, fostering indoor/outdoor dining experiences for travellers.
The site's varied floor levels are embraced as transitional thresholds, while the site's dual roof structure is rationalised with an expressed steel framework, creating a playful geometry, echoed in the venue's bespoke window suites and joinery.
Awards / Publications
Interior Design Excellence Awards 2014 (IDEA) – International – Highly Commended
SBID International Design Awards 2014 – Restaurant and Bar Design – Finalist