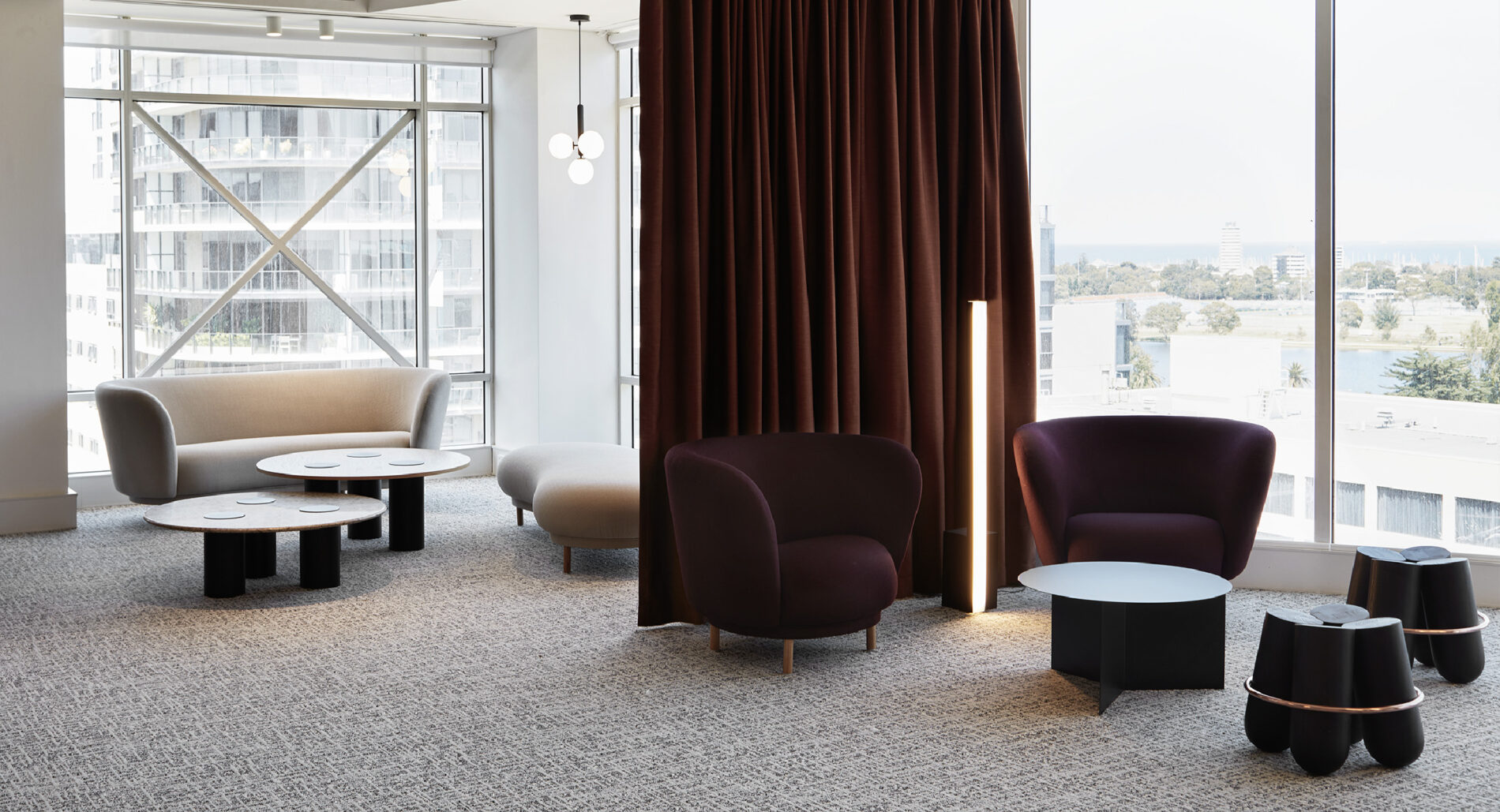 Eschewing a rigid corporate aesthetic in favour of a softer, more approachable tone, L'Oreal L09 reflects the brand's ethos that beauty is synonymous with luxury and accessibility. The refined and detail oriented interior elevates staff experiences, setting a benchmark for L'Oreal's future workplaces.
A wedge-shaped entry lobby gives a striking first impression, complete with honed marble flooring, wall sconces and a fluted banquette seat. Beyond, an oak-lined core accommodates meeting and training rooms, velvet-lined phone booths and meeting pods, surrounded by a timber boardwalk. Dexterous planning carves 'flex' areas into the work floor, facilitating team collaboration, events, incidental networking and changes of pace, with views across Albert Park Lake and the bay.
The interior references L'Oreal's first product, a claret-toned hair dye, as a muse to the interior palette. Warm oak and spotted gum timbers, grey granite, lacquered oak and tweed-inspired carpets form a tactile and approachable base, with upholstery fabrics and lacquered accents executed in deep ruby, blush and nude tones.