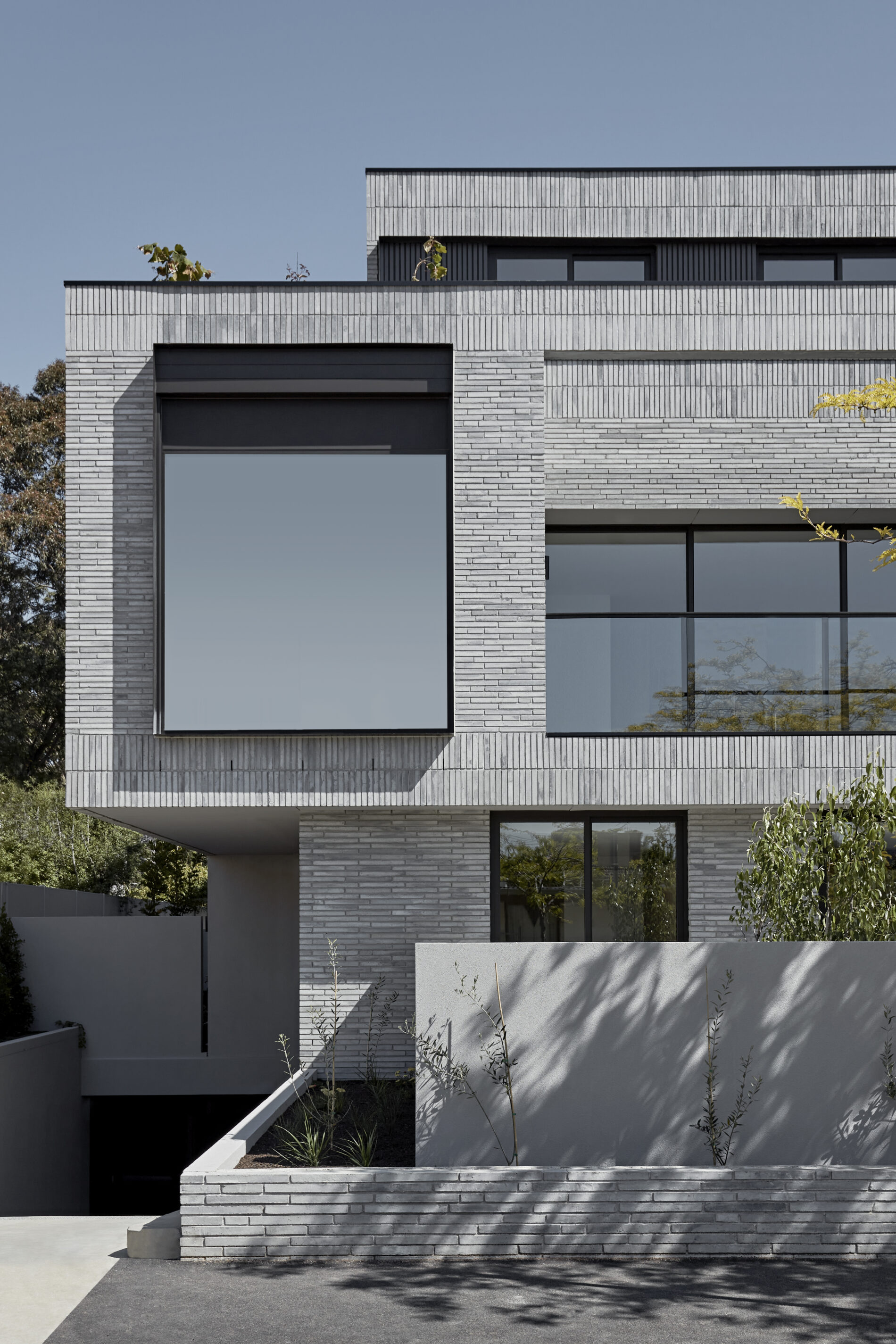 Uniquely positioned in a secluded area of Brighton, Rooding Residence is a boutique, bay-side home skillfully combining quality architecture, interiors and landscaping. Embracing generous proportions and placing equal emphasis on indoor and outdoor living, the home affords openness and flexibility conducive to contemporary living.
Comprising locally sourced, European-style brickwork and contrasting bronze metal detailing, the refined architecture draws focus to the verdant landscape, combining native and evergreen plants to create softness and seasonal change. Driven by craftsmanship and artistry, the home's architecture and interiors achieve a blended play of materials; hard and soft, tactile and smooth, inside and outside.
Extensive glazing invites natural light to permeate the interiors, while deep setbacks and recessive garden terraces screen each dwelling to temper mood and increase privacy for residents. Internally, spaces seamlessly unfurl, presenting an enduring palette of natural stone, aged metal and natural oak timber flooring; warm, tactile and timeless.