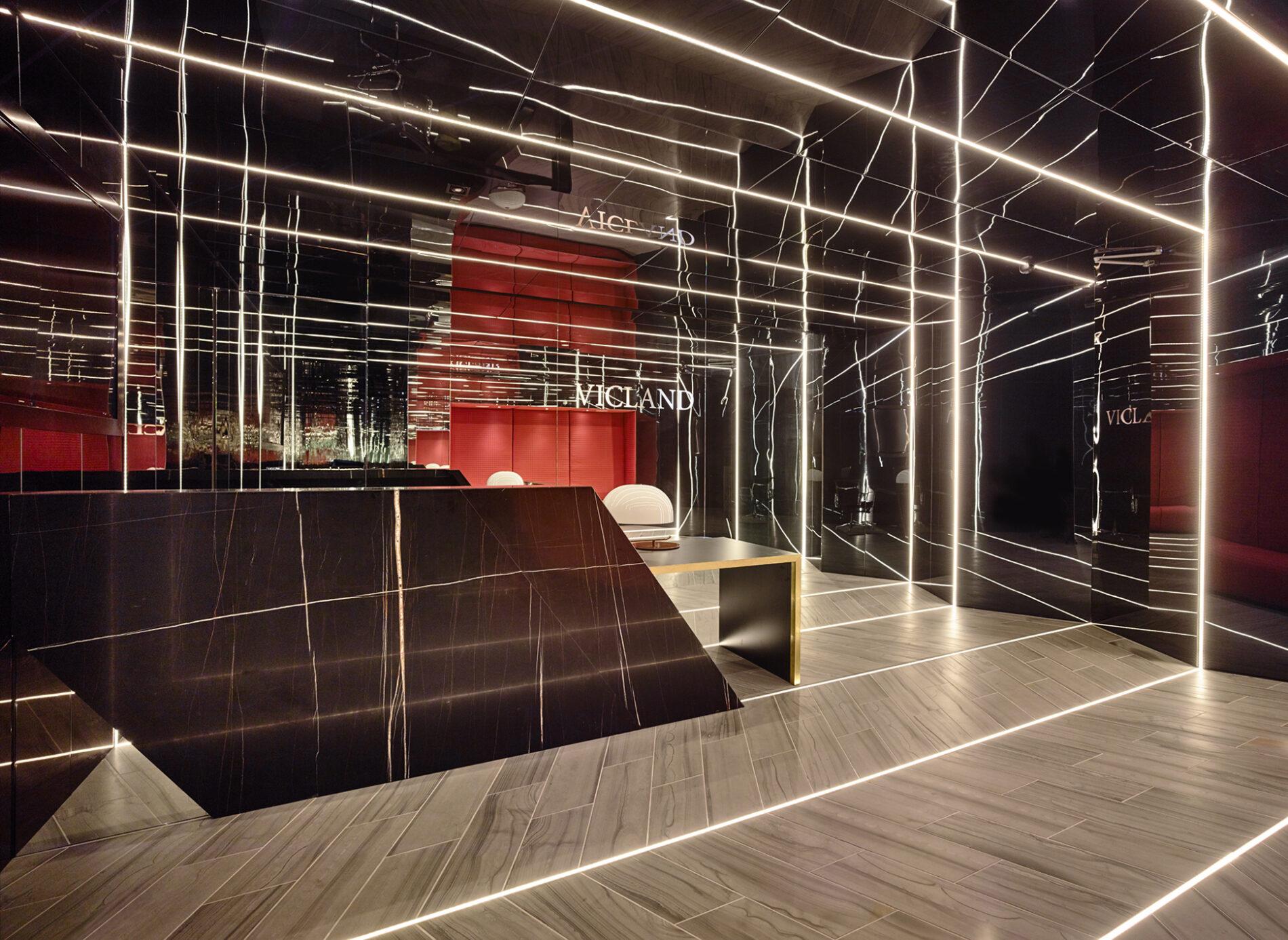 This luxurious workplace articulates Vicland Property Group's excellence in design and construction. Striking communal and private workspaces, cloistered entrances and a rooftop pavilion intentionally blur the distinction between business and pleasure, offering a memorable experience for clients and staff.
Behind the private entrance lies a dramatic stairwell shrouded in custom gold titanium mirror tiles, climbing to a futuristic foyer lit by LED light bands. A zigzag wall panel conceals the entry to the main office, where a double-height void, gold titanium fireplace and white metallic staircase continue to express Vicland Property Group's premier brand identity.
The executive offices feature silk carpet, timber wall panelling and velvet banquettes with deep button tufting, skilfully balancing warmth and drama. Interconnected communal workspaces eliminate unnecessary circulation and open onto a spacious rooftop terrace with a full-service bar and spectacular views. Executed to a high level of finish, the design crafts an inspiring and progressive workplace to be enjoyed by all.
Awards / Publications
Interior Design's Best Of Year Awards, NY 2015 – Small Office – Winner
Australian Interior Design Awards 2015 (AIDA) – Workplace Design – Finalist
Interior Design Excellence Awards 2015 (IDEA) – Workplace Under 1000 sqm – Finalist