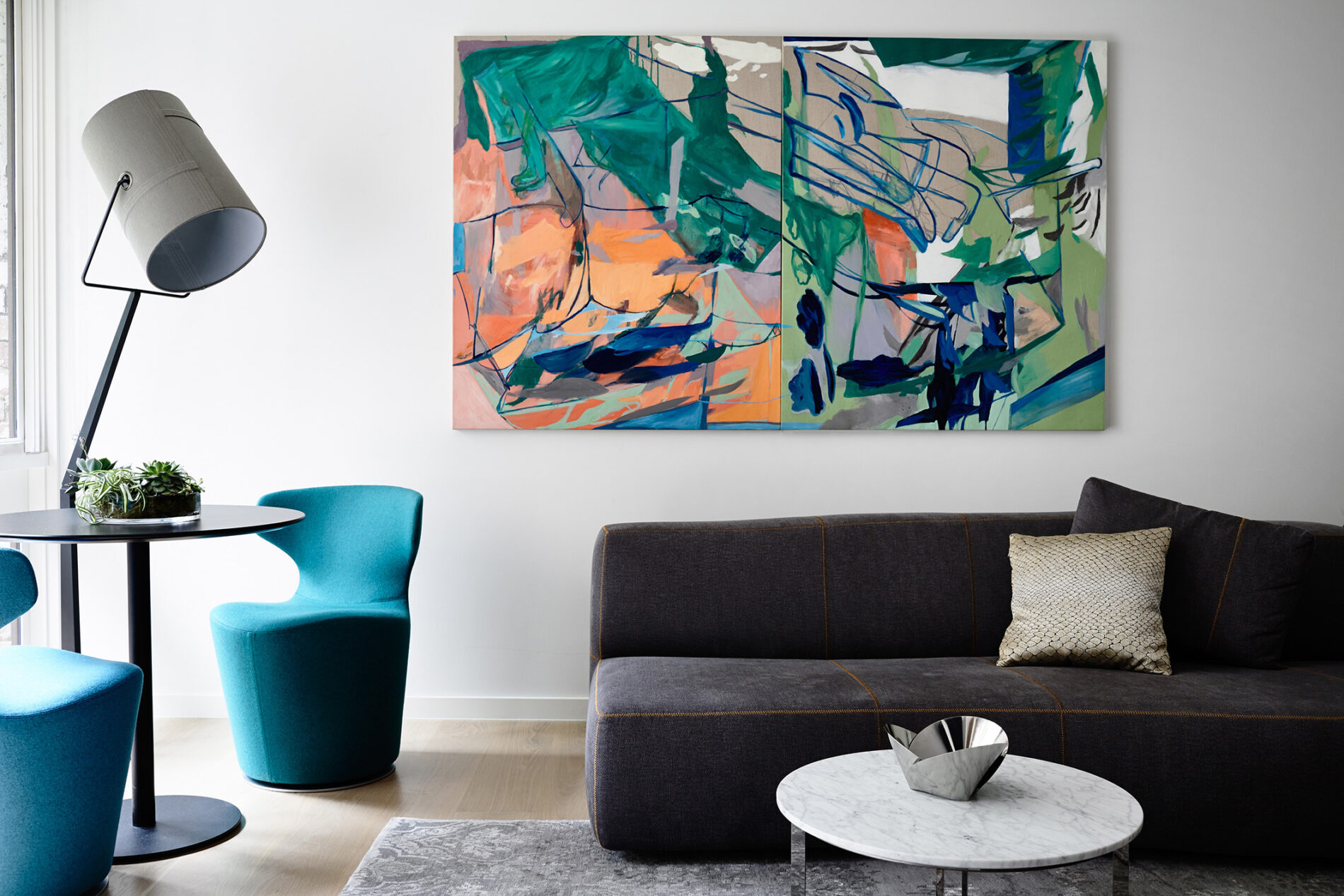 Thoughtfully planned to enhance the circulation of natural light, Anderson Residence transforms a dark, 1960s townhouse into a light-filled and luxurious home. The open floor plan casts long-ranging views across the compact site, while a refined material palette balances warmth and minimalism.
Strategic design interventions enhance the quality and scale of the home's interior. Dramatically binding together spatial volumes, a new glazed stairwell wall crafts a natural light well from the first-floor skylight, brightening the centre of the home. To maximise long-term sustainability, operable windows encourage cross ventilation, minimising the reliance on air conditioning.
Throughout, warm oak flooring is complemented by minimal white joinery, black metal accents and full height bronze mirrored walls, crafting an enduring palette of quality materials. Bathrooms are seamlessly enveloped in warm, natural stone, while the ensuite features an inset bath shrouded in figured marble, presenting a tranquil place to relax and unwind.
Publications
Belle 2015 – Kitchens and Bathrooms Feature