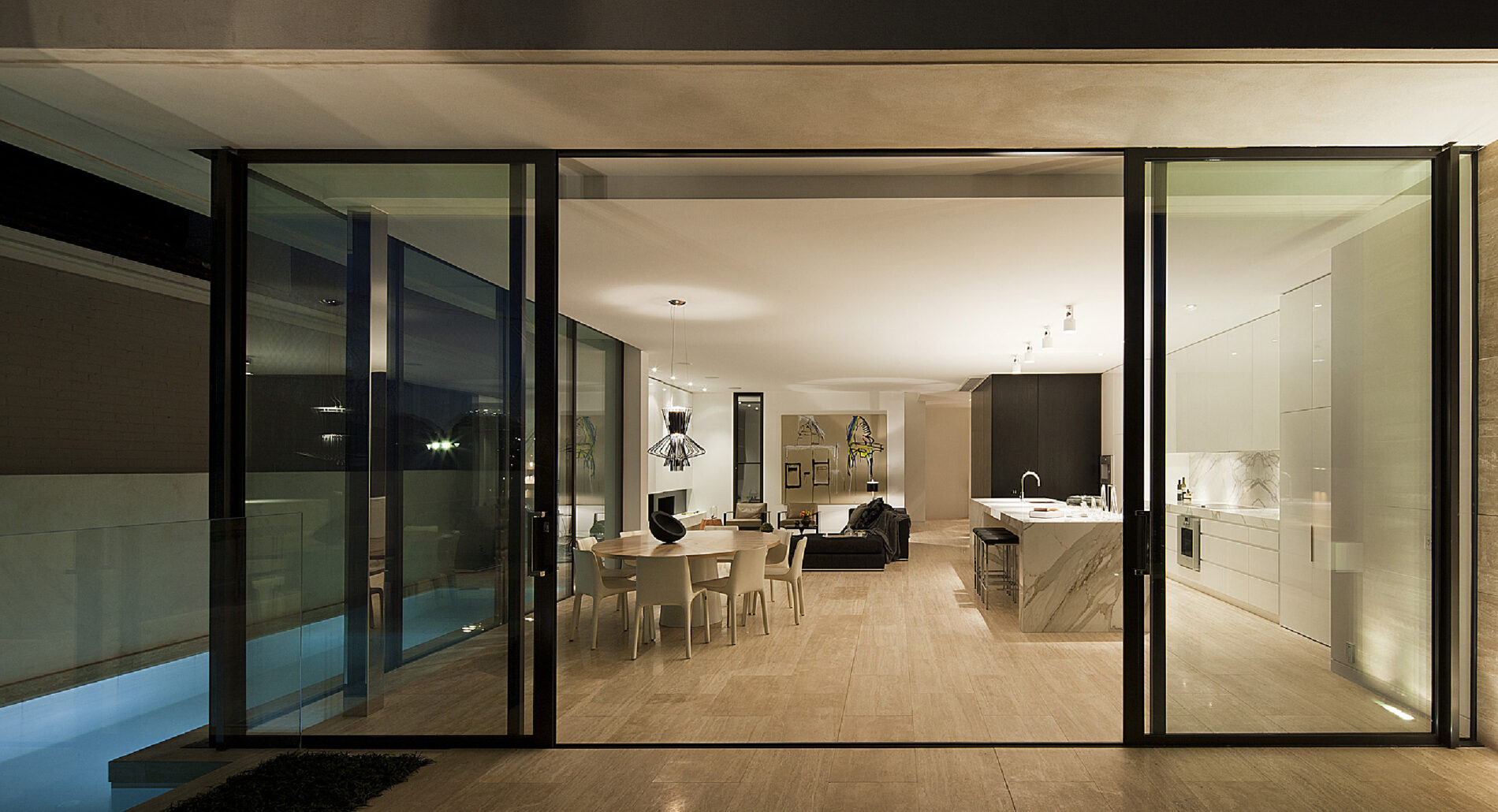 Timeless and refined, this double-storey residence in Melbourne's exclusive, inner-east, integrates seamlessly with its hillside setting. Consisting of a series of elegant and quiet internal spaces, the house's minimalist expression is softened by warm, natural finishes and linked by landscaped courtyards and a perimeter lap pool.
Classic contrasts in black and white define kitchen, dining and living spaces, where a high level of integration creates a minimal expression. Integrated appliances and a concealed scullery emphasise the kitchen island's elemental form, while, opposite, a bespoke wall unit combines a cantilevered bench, black steel fireplace and state-of-the-art multimedia centre, carefully concealed behind white lacquered sliding doors.
Travertine shrouds the bathroom surfaces, crafting an immersive and luxurious feel. The ensuite's travertine-lined bath is framed against a full-height window, gently filtering natural light, while the main bedroom opens to a broad balcony, offering city views. Throughout, white plastered walls carve out gallery-like moments that frame the clients' large-format artworks with intention.