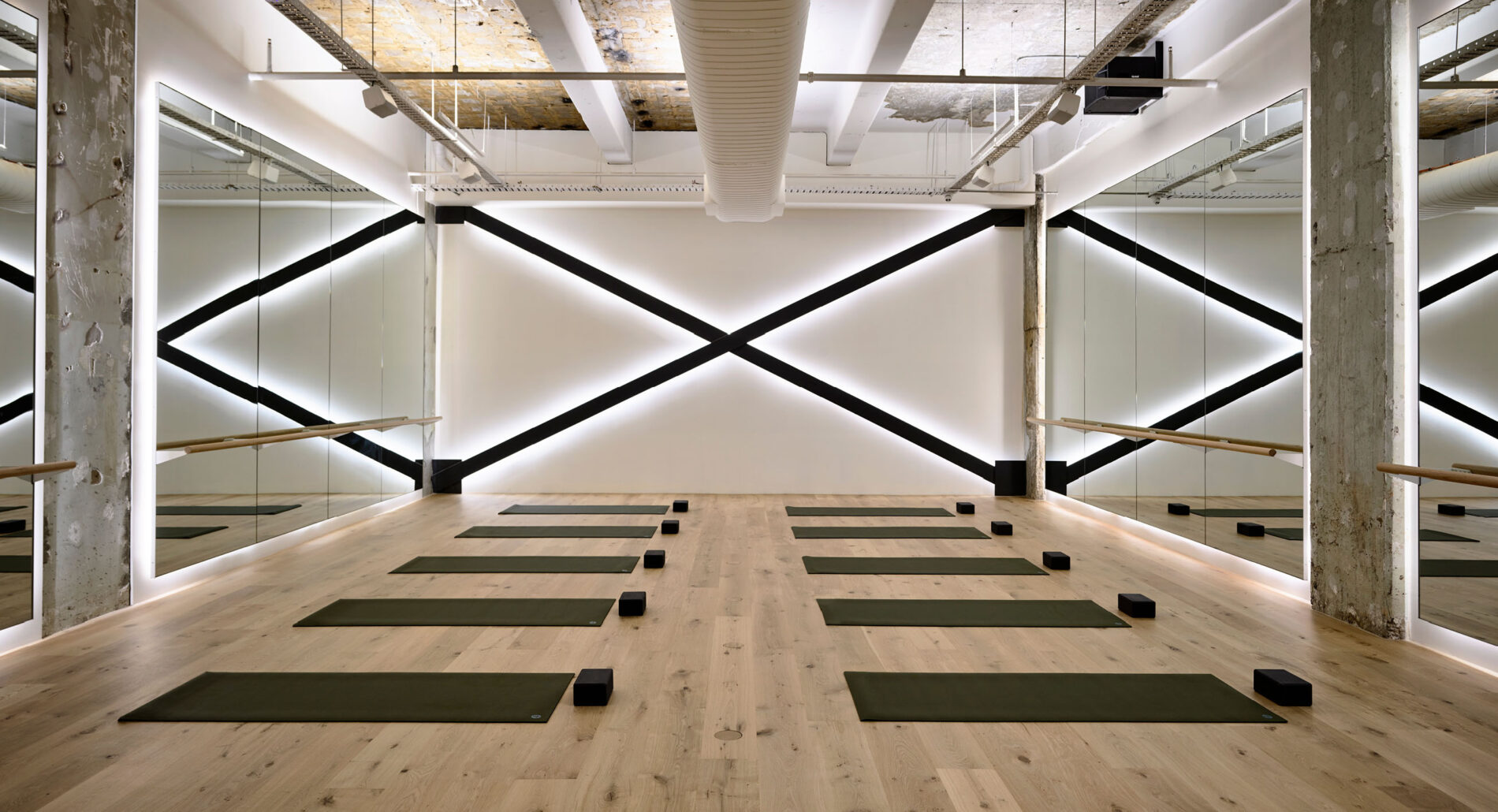 Embracing a striking contrast of raw, industrial materials and highly refined design interventions, r.a.w. Studio redefines the fitness experience as a holistic lifestyle proposition. Located below Little Collins and Russell Street, r.a.w. studios delivers three, state-of-the-art yoga, barre movement and mobility studios, supported by a communal member's lounge.
The design engages with the building's rugged, industrial aesthetic, with structural steel and off-form concrete juxtaposed by warm timber flooring, crisp perforated metal cladding, stained glass and floating mirrors. Exposed ceilings are accentuated with gentle up-lighting, while the building's steel structure and mirrors are back-lit, creating a bright yet anti-glare lighting effect.
A sunken lounge finished with custom banquette seating crafts a generous, multi-use space for gathering, socialising and hosting health-led discussions and seminars, reaffirming the studio's interest in integrating a culture of spatial, physical and mental harmony. The proposition transforms the industrial basement site into a place of warmth and vitality, inspiring visitors to embrace a better way of living.
Branding & Concept Partner: 21-19
Awards/Publications
FX International Interior Design Awards London 2016 – Leisure/Entertainment Venue – Finalist
SBID International Design Awards London 2017 – Healthcare Design – Finalist