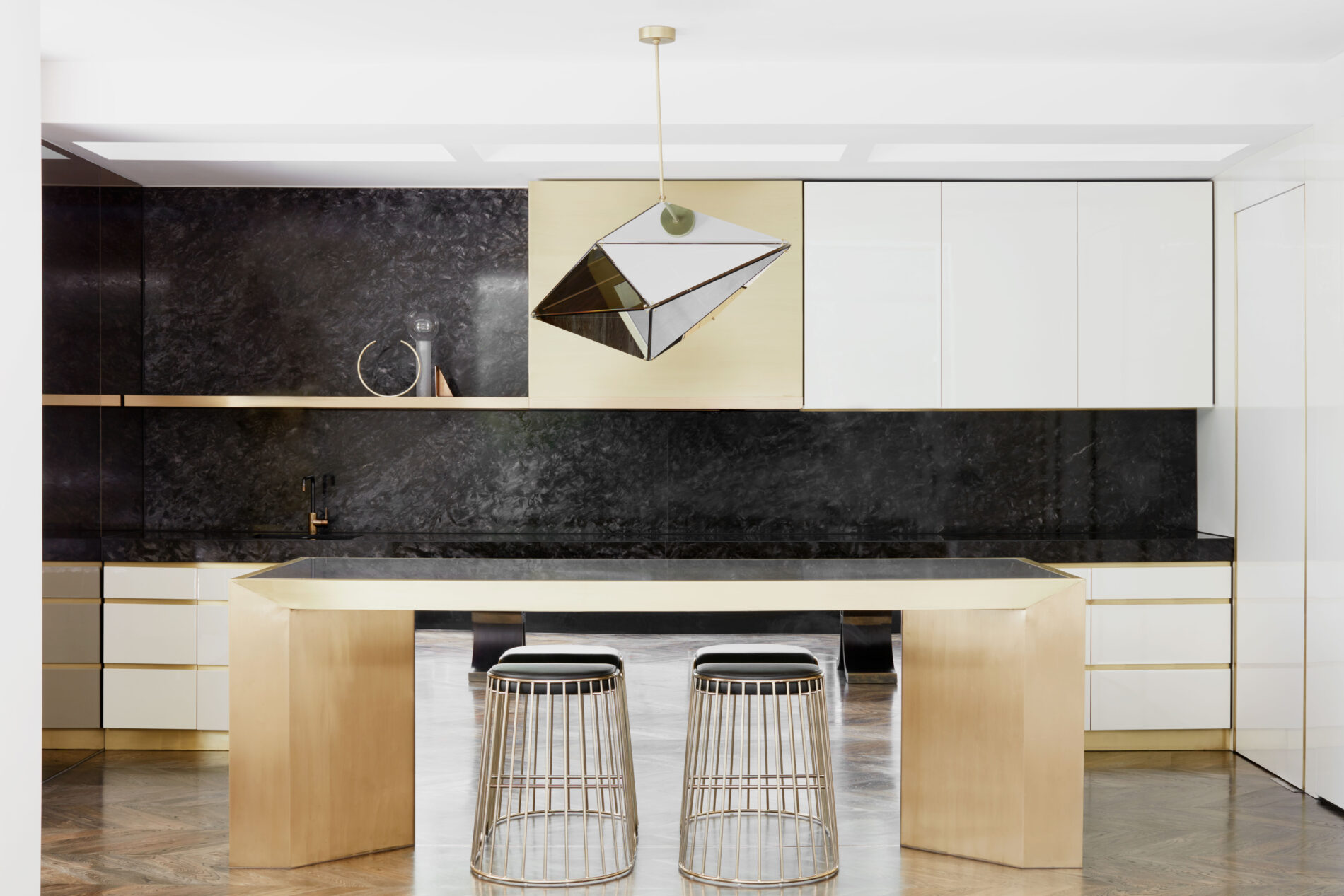 Predicated on the clients' desire to balance family life and entertaining, Armadale Residence harnesses an unapologetically bold approach. Fusing high impact finishes and retro touches, the modern home artfully blurs the line between family home and luxury hotel.
The art deco building, a former Spanish consulate extensively renovated in the 1970s, inspired the design team to consider the dichotomies of past and future, family and social, subtlety and spectacle, elevating the grandeur of the home and facilitating a natural progression between spaces.
The home's old doorways are raised to give a sense of loftiness and flow, while a small service stair is replaced by a broad, sweeping staircase that creates an opulent impression upon entry. Unfurling seamlessly beyond, the glass box addition dramatically cantilevers above an outdoor entertaining area and pool.
Internally, a dramatic composition of polished Matrix, terrazzo concrete, infinity marble and linished brass imbues the home with playfulness and glamour, complemented by the homeowners' impressive collection of contemporary art and décor.
Interior Design Excellence Awards 20 (IDEA) Residential Single – Shortlisted