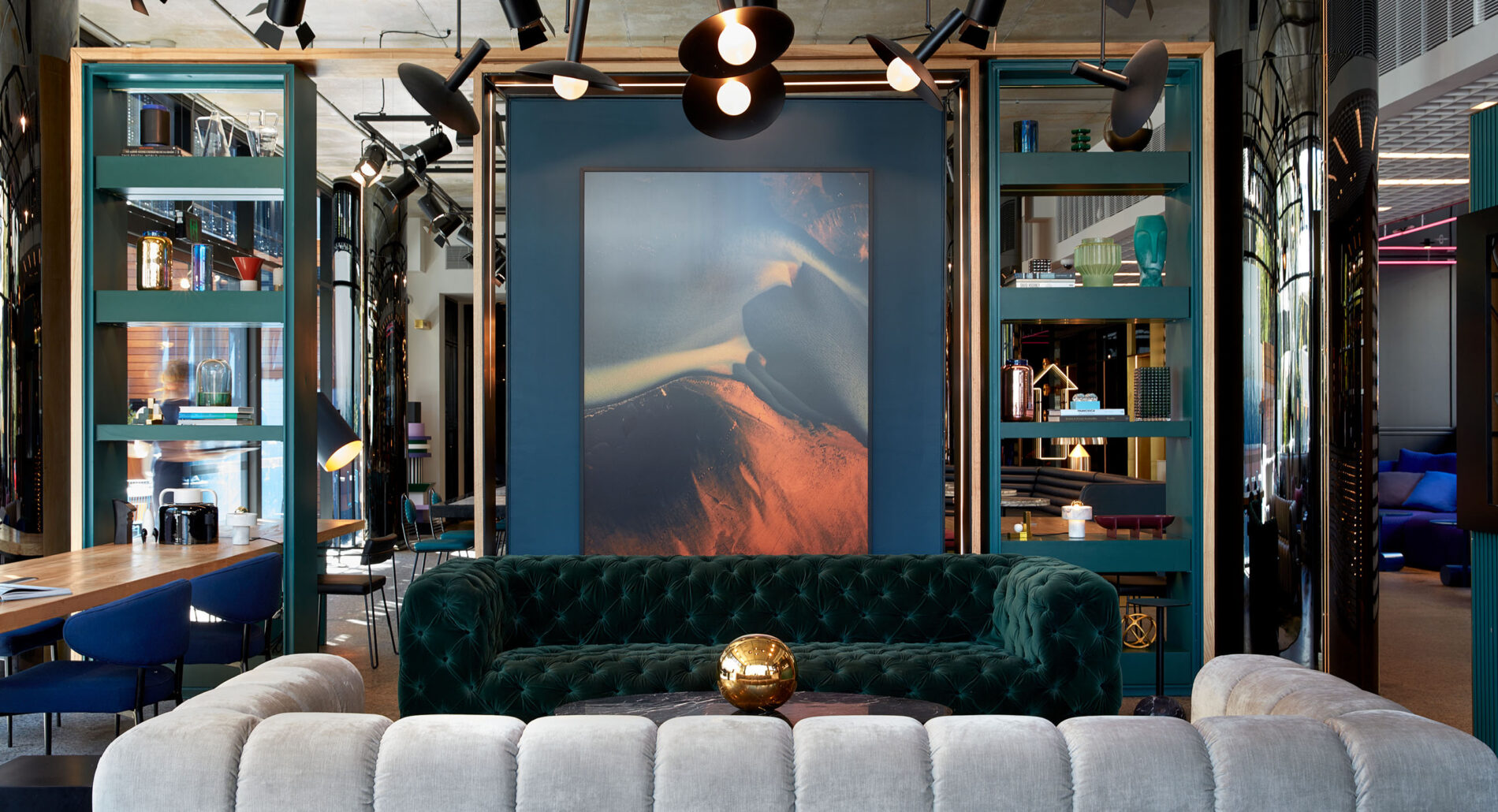 Distinctive and artfully curated, Tribe Hotel is a luxurious and guest-centric experience; part social destination, part gallery space. With a focus on quality, affordability and functionality, the project redefines the contemporary hotel experience, setting a benchmark for the evolving hotel brand.
Embracing a sleek, luxe aesthetic, each room features inlaid stone finishes, floor-to-ceiling windows and an abundance of cleverly concealed storage nooks, elevating the guest experience. While seamlessly integrated, the rooms draw on modular design components manufactured offshore, allowing for significant construction efficiencies and cost savings – a benefit to the hotel's highly frequented communal areas, where high-end finishes and bespoke details abound.
The hotel's reception area and open-plan social area/workspace are set against an ever-changing display of Australian artworks. Bar tables surround a striking, six-metre-long inlaid workbench and an all-day 'necessity bar,' providing guests with beverages and snacks at any hour. Designer lighting, comfortable lounge arrangements and a stylish curation of objects d'art overlay the interior with sophistication, offering a well-appointed sanctuary for the urban aesthete.
Branding & Concept Partner: 21-19
Awards / Publications
FX International 2017 – Global Project – Finalist
Gold Key Awards NY 2017 – Finalist
Best Lobby Mid-Scale
Best Guest Room Mid-Scale
Best Emerging Hotel Concept
SBID 2017 – Hotel Public Space – Finalist